2000 Suzuki Hayabusa
Heather Memorial Ride
11/04/2001
---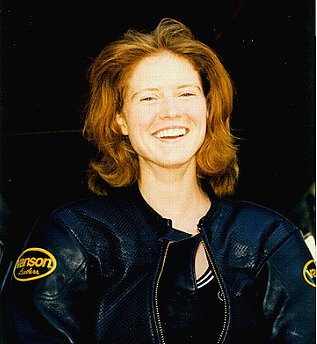 Every November, the TSBA-Austin holds a memorial ride in remembrance of Heather.
They ride the same route they started on Nov. 2nd, 1997 and stop at Heather's memorial along the way.
All motorcyclists are invited to attend.
---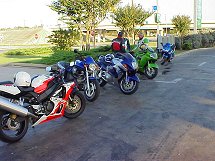 We met at the Diamond Shamrock at 1604 and Bulverde road around 7:30
and headed north out Bulverde road.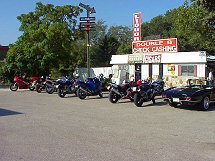 We met up with the TSBA-Austin group at 4-Corners (2222&620) between 9-9:30

Did some refueling of the bikes and people
Then, headed out towards Lime Creek and 1431 to Marble Falls.

We stopped at Heather's Memorial.


I never had the pleasure of knowing Heather, but from listening to the people at her cross,
I know I missed knowing a very special lady. She is well loved and will always be remembered.

And what better after the 1431 stretch , but the Blue Bonnet Cafe.


Some lunch and of course, some of Heather's favorite, peanut butter pie.
We split up after lunch, some going on and I hit 281 back into San Antonio.
STATS: six hours (with lunch), 240 miles, 44 mpg.
All in all, it was great: the roads, the weather, the food, the people.