2000 Suzuki Hayabusa
Harper's Burgers & Brew
10/26/2001

---
1240 Austin Hwy.
San Antonio, TX
Phone:(210)822-9984
---
The Harper's Burgers & Brew host a massive gathering every Friday night in San Antonio.
On Austin Hwy one block from the old Bun & Barrel, the Friday night hang out of old.
Just a couple of sport bikes, but what was missing in quantity was made up in quality.
Very nice and so was Jan's bike.
Check out the Eurotail and Titanium can - sswwwweeeeeeettt !
The can picture gives the best true color of the bike.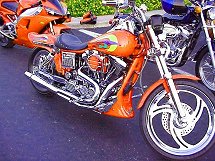 And look what she rode in with, very custom, very clean and very nice.
Night shot of her bike. Sorry, but I need a better camera for night stuff.

Here is a Camaro done the right way.

A nice example of the out of the ordinary iron.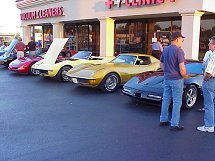 Classic Chevys and lots of Corvettes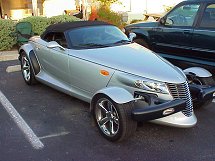 From a vintage Triumph to a new Prowler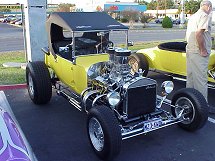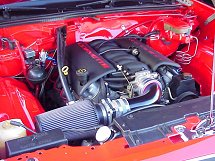 T-Bucket Roadsters to a Corvette engine stuffed GM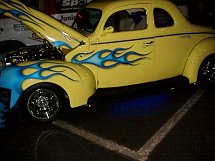 A beautiful job done in blue flames and chrome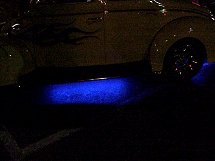 And blue neon to boot. More Hot Rods


Even pickups really tricked out. The neon light engine of the blue truck with Butnick wheels


People, cars and bikes just keep coming way past dark.


A very nice turnout of people and cars.