2000 Suzuki Hayabusa
Modification: HMF Polishing

---


I bought these online from a great Busa performance parts dealer.
Hayabusa Parts . Com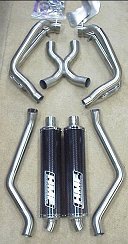 Here it is right out of the box.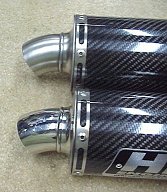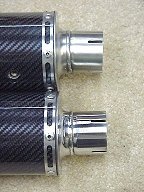 I started by polishing the cans.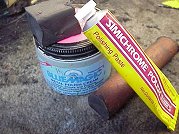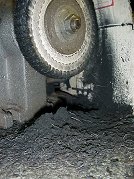 I used several things to make this happen.
As in most projects there are several options. You can sand, then polish or just polish.
I chose to sand the stainless with some fine emery cloth first. I then took several steps.
Depending on the finish after sanding, I used a coarse (black) or medium (brown/red)polish.
I would finalize it with some Blue Magic Metal Polish or Simichrome Polish for the mirror shine.