1999 GMC Sierra
Extended Cab Sportside
---
---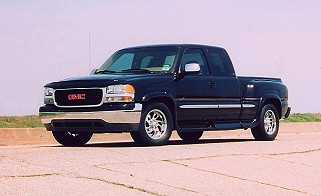 This is my latest toy. A 1999 Unique Conversion Sport Edition

GMC Sierra Extended Cab Sportside pickup truck.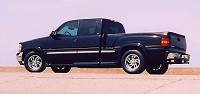 Whether I'm in the concrete jungle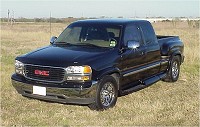 Or in fields of weeds, I love this truck.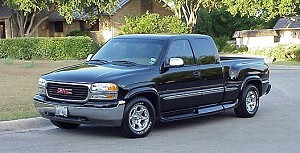 Originally it's came lowered and riding on
American Racing Wheels shod with Goodyears.
As typical for me, I can't leave anything alone,
so I've added a few items to personalize my truck even more.
Just click on a logo or the nav bar to the left.