PERFORMER SERIES CARBURETOR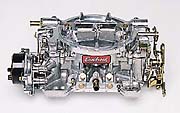 - 600 CFM - ELECTRIC CHOKE -
Recommended for most Performer applications. Lean calibration for maximum fuel economy. Includes both timed and full vacuum ports for ignition advance. Comes with complete installation kit and Owner's Manual.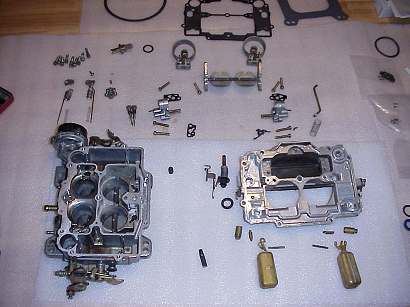 Very easy to rebuild with the Edlebrock kit.
Metering Jets: Primary .098, Secondary .095;

Metering Rods: .075 x .047.

Step-Up Spring: yellow (4" Hg).