55 Chevrolet
---
1955 Belair Sedan Body Work
---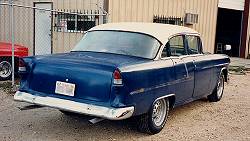 In process, the transformation begins.
The body was taken to bare metal then primed with an epoxy primer. Alot of hand blocking and a lighter primer, then more blocking. The paint is a top coat / clear coat polyurethane. The body is a early '70s Corvette option called Targa Blue. The top is an original India Ivory. The top's first coat of clear has blue pearl mixed in.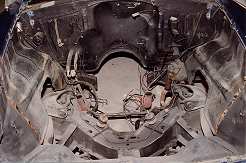 before
not to bad for 30 years of use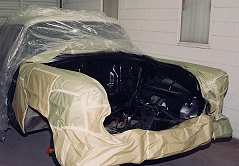 during
Sand blasted, metal etched, primed and epoxy painted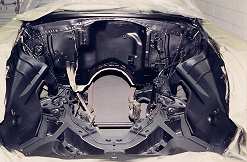 after
Paint looks a little flat here due to dust after moving into the shop
but it's done right.