Flowmaster
Series 70 Muffler
---

---
For my mild street truck, I went with the70 series
It is the quietist of all the Flowmaster series
click here for Series 70 Flowmaster specifications


One of the best custom shops I've seen.
They are meticulas about their work
and even build a killer Bar-B-Que Grill (click to see it)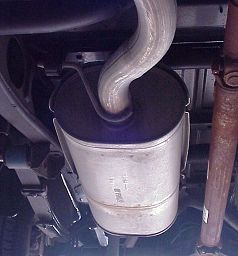 The before pictures of the system done by Unique Coversions
Note the dual tail pipes "Y'ed" into the stock muffler.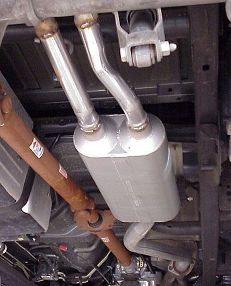 Here are the after pictures
Later I will redo the tailpipes to duals exiting on the right rear side by side.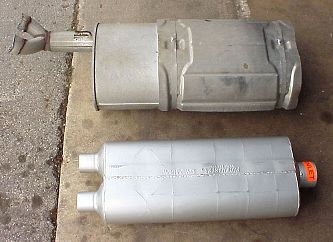 Comparing the GMC original to the Flowmaster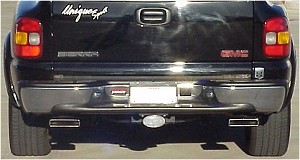 Finished off with a set of polished SS tips.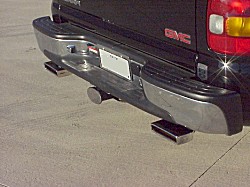 Sweet