Bob's Barn
This ain't your father's stereo
Life among the Gods? Zeus' pad?
No, just Bob's barn !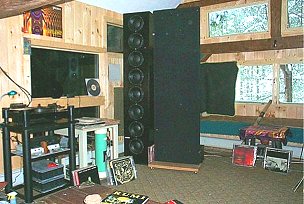 First on the left Then on the right

Now this is a rack of gear.
Do you here a whiring sound?
I think it's coming from the power meter on the side of the house.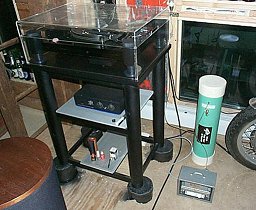 VPI TNT2
See those little black pads it sits on?

Can you say "HOLY SUPPORT BATMAN"
Katie guarding the VPI supports until the cement dries
WOW Dude ! Look at the colors ~ ~