Harman Kardon
Award Series
Vintage Tube Audio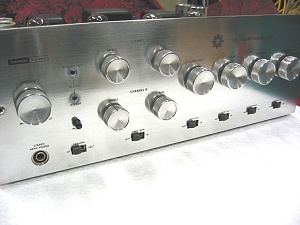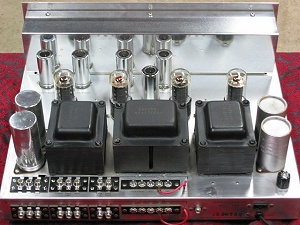 The Harman-Kardon A-500 is a solid amp. It's relatively powerful at 25 W/ch, good-looking, well-constructed, and loaded with features, including DC filaments in the pre-amp and tone-control stages, tape monitor, center channel output with separate level control, headphone jack, single-point grounding (well, it's a buss actually, but there's no chassis ground), and continuously variable stereo-mono control. It has very low noise because of the DC heaters.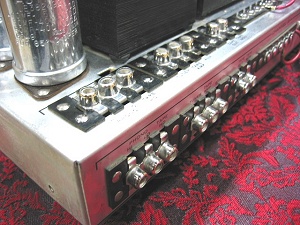 One of the amp's attributes is long output tube life, since the 7355's are rated up to 500V on the plates and about 50 watts in P-P operation, while the A-500 operates them at only 360V and 25W. Claimed frequency response for this amp is plus/minus 0.5 dB from 12 Hz to 35 kHz. Tube lineup is (4) 12AX7, (1) 12AU7, (4) 7355. The A-500 uses solid-state rectification
Then I have the matching Harman Kardon F500x tuner.